EDM-NII Series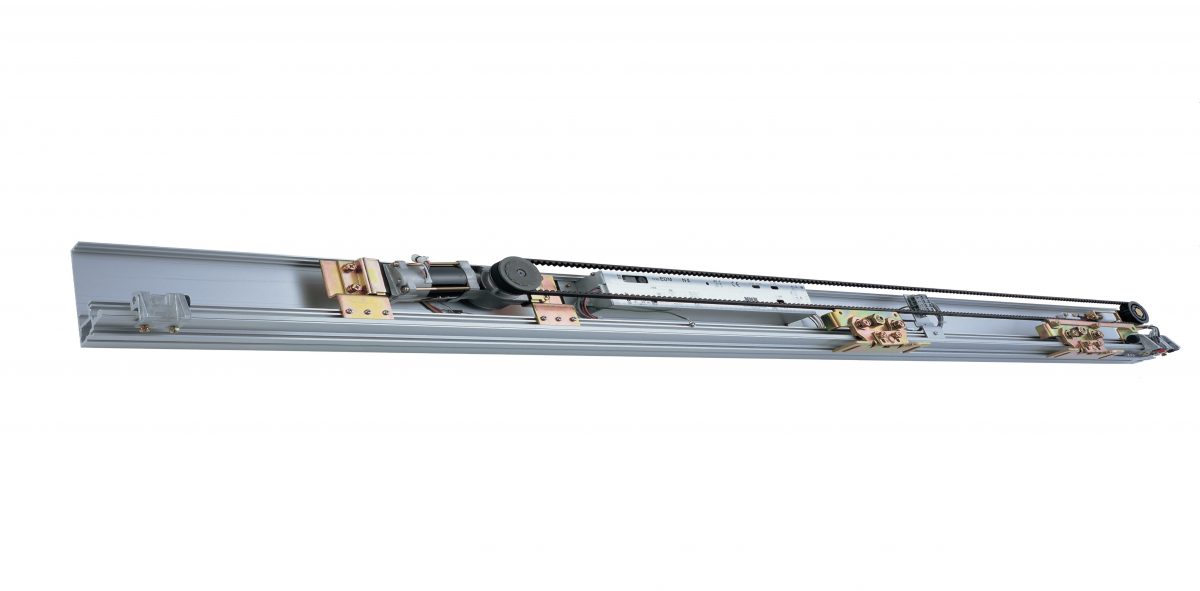 Automatic Sliding Door Closer
Automatic sliding door operator is the perfect choice for commercial sliding pedestrian doors.
A very high quality, ultra-reliable automatic sliding door operator system, working continuoulsy for many years and employed in all manner of applications world wide.
EDM NII Series will provide you with assured long term service guaranteed.
CE, EN16005 compliant and UL approved. EDM NII Series is designed specifically to meet the highest demands in world safety.
High quality and reliable sliding door solution
Safe & long term operation guaranteed
Weight 200kg per leaf(EDM-40NII)
Quick installation and set up
Memorised 'one time' teaching stroke
Easily accessible inputs
LED Digital control display
Wide parameter adjustment
Energy saving (partial open) function
Emergency Stop
Ratchet (flip flop) function
Battery open or close
Electromagnetic lock (fail safe or fail secure) option
CE, EN16005 compliant and UL approved
Overview
Design
Its compact size and functional housing design will compliment any installation project. Designed to automate door panels of either single of bi-parting configuration.
Quality
Utilising our advanced microprocessor control unit with a brushless motor, we achieve near silent and smooth motion.
Installation
With all parts installed directly from the front, any component can be moved during or after installation.
Wiring
Available with a quick plug-in wiring hub 'SMB' interface board, we can offers a faster means of accessory connection, battery and sensor monitoring.
Set-up
Door stroke is memorised one-time during initial installation or for servicing requirements. There is no need for the operator to re-learn each time the main power is turned on.
Parameter Setting
A wide selection of operational parameters are available and can be adjusted to suit each installation with ease.
Compliance
Designed specifically to meet the highest demands of the world market, EDM NII Series are CE, EN16005 compliant and UL approved.
Delivery
EDM 18NII is available from Japan as a pre-assembled sliding door operator or as a component building KIT.
Suitability
Commercial Entrance or Main Door: For installation in Airports, Hotels, Hospitals, Shops and Stores, Libraries, Schools, Office Buildings and Factories
Product detail

No: Description
1. Partial/hold open switch
2. Power ON/OFF switch
3. Timing Pulley
4. Belt bracket link assembly
5. Tooth Belt
6. Terminal input assembly
7. Hanger Roller bracket
8. Control box assembly
9. Motor gear box assembly
10. Vibration proof motor bracket
11. Base rail (with cover & end covers)
12. End stop
Selection chart
Model

Operation

Application

Dimensions

Glass Door

Frame Door

Power supply

width x height

weight

width x height

weight

EDM18NII A-S
Single
Surface mounted
150 x 97
1219 x 2134
90
1500 x 2200
90
AC100V +/-10V
EDM18NII A-D
Double
1219 x 2134
90 x 2
1500 x 2200
90 x 2
EDM24NII A-S
Single
1219 x 2134
120
1500 x 2200
120
EDM24NII A-D
Double
1219 x 2134
120 x 2
1500 x 2200
120 x 2
EDM30NII A-S
Single
205 x 120
2500 x 4000
150
2500 x 4000
150
EDM30NII A-D
Double
2500 x 4000
150 x 2
2500 x 4000
150 x 2
EDM40NII A-S
Single
2500 x 4000
200
2500 x 4000
200
EDM40NII A-D
Double
2500 x 4000
200 x 2
2500 x 4000
200 x 2